It's Tuesday Tots time again and a wonderful selection of ideas linked up last week. I'm back on form this week and feeling a lot better which is good – now Rainy Day Dad has gone down with it though (and of course it's a 100 times worse than anything that I had – typical Man!!!).
Well I loved the ideas last week and this week I'm featuring some Paint Inspired posts as well as my favourite post from the week. First my favourite post is the first one in a new series by The Golden Gleam all about We get it and the first post on Babies and Children that need to touch – really worth a read and it resonated so much with me.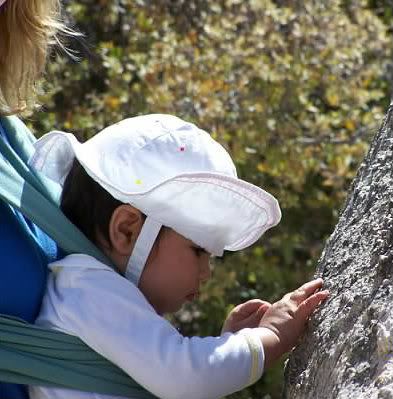 From Make do and Friend some inventive Spice Painting – it's something that we have planned to do over the summer and I really can't wait to give it a try.
From Miss Courtney Meets Bobo some rain painting – so appropriate for the UK at the moment and another activities that we have planned – although I was waiting until the Autumn to try this with the belief that as it was summer at the moment it wouldn't rain quite so much as it is.
From Fit Kids Clubhouse from shaving foam painting using a book for inspiration – I haven't heard of the book but I have now added it to my wish list and this is such a fun activity to do as well.
And lastly featuring some carrot paint from Growing Together (play, laugh, Learn) – this is something that I've been exploring and looking into more and more creating paints and colours from natural dyes especially with T's tendency to put everything in her mouth.
If you have been featured please grab the badge from our sidebar and add to your blog or post to show that you have been featured.
Now for this week linky as normal is for any post about under 5's – whether it's a craft, activity, play idea, recipe, proud moment or advice you're welcome to link up. Growing a Jeweled Rose are co-hosting and we would love for you to link up 1 or many posts this week.
Here are a few guidelines
Please don't link giveaways.
Once you have linked up,  we ask that you visit a couple of the other posts that have linked up and leave a comment –  we all love reading comments.
I also ask that you grab the Tuesday Tots badge from the side bar, and either add it to your blog or include it in your post through a text link back to Rainy Day Mum (or
Growing a Jeweled Rose
if you are linking from there).
If you are featured please grab the "Featured at" badge from the side bar.
Also, just a reminder.  Linking up gives 
Growing A Jeweled Rose
 and 
Rainy Day Mum
 permission to feature and share your post  via several social medias, including Pinterest.  If being featured, we may also grab a photo from your blog for use in the post but of course will link back to your site.