Aliens Love Panta Claus Gross Motor Activity for Kids
Silliness often leads to a fair amount of rambunctious behaviour in our house so I directed all that energy into the gross motor learning activity below. I hope together they make your Christmas season a little more fun. To keep the kids active why not try this Silly and Fun Gross Motor Activity Inspired by the book.
Aliens Love Panta Claus
We have included links to the book and materials needed for this fun Gross Motor Aliens Love Panta Claus Game. If you purchase by the link we may earn a small commission.
Aliens Love Panta Claus
by Claire Freedman & Ben Cort
This is one of the silliest Christmas stories we have read. Aliens, who happen to love underpants, land and decide to give Santa Claus a hand. There is a lot of colorful underwear and silly Christmas fun.
Aliens Love Panta Claus Gross Motor Learning Activity
If I had to pick one word to describe my twins it would be "energetic" so I often try to work gross motor into our learning whenever I can.
This simple activity combines gross motor and cognitive skills. We used it to work on sight word reading, but I've included some variations for younger children below.
Materials needed for this Silly Christmas Gross Motor Game
Something to Play Music (I used Pandora Christmas on my phone)
Alternatively, because I know not everyone has weather that lends itself to outside play right now, you can also do this activity by cutting and laminating paper into shapes and playing inside. I have played a different version of this game inside with my twins when they were toddlers and laminated paper absolutely works as well.
If you choose to this inside you will need:
Laminator or Contact Paper
Something to Play Music (I used Pandora Christmas on my phone)
How to Set up this Aliens Love Underpants Game for Kids
Create Shapes. Whether you are drawing chalk shapes on the ground or creating shapes from construction paper you will need to make some general shapes (squares, circles, etc) and some that are shaped like underwear. How many you make will depend on how many kids you're playing this with, but to give you an idea – I drew about 10 pairs of underwear and twice that in shapes. If you're making them with construction paper, cut out the shapes. Hint: I used the inside cover pictures to give me an idea of how to draw them.
Label Your Underwear. The general shapes are left blank, but the Underwear shapes each get a word. I used some seasonal words that my newer readers could use some extra practice with right now. Feel free to use your spelling word list for the week or whatever else your child is working on.
Alternative for Younger Children: Instead of sight words or spelling words, if you are playing this game with a toddler or preschooler than simply label the Underwear shapes with whatever they are working on. If they are working on colors – color in the underwear with different colors, if they are working on letters or numbers – write those in the underwear shapes.
Playing this Aliens love Panta Claus Gross Motor Activity
That was simple right? The game is easy to play too. It's kind of a combo of Freeze and Musical Chairs.
Have your kiddos spread out in your space.
Turn on music. We played Christmas music.
This part works just like Freeze. Kids move around while the music is playing.
When the music is paused call out "Panta Claus!" and each child races to the closest pair of underwear.
Have each kid call out the word (or color or letter) that is on their underwear.
Then restart the music.
Alternatives/Extensions:
To keep my kids engaged, we also switched up the gross motor skill. At the beginning of the game, I simply told them to "move" while the music was playing. Eventually, we tried some other movements including:
Move Backwards
Skip
Gallop
Run
Hop
These made it more fun and engaging for longer, but it also encouraged them to practice some gross motor skills in between the cognitive skills.
When you're ready to stop, choose a slower motion – even "move in slow motion" or "move gracefully" to help calm down your kids before you stop the activity.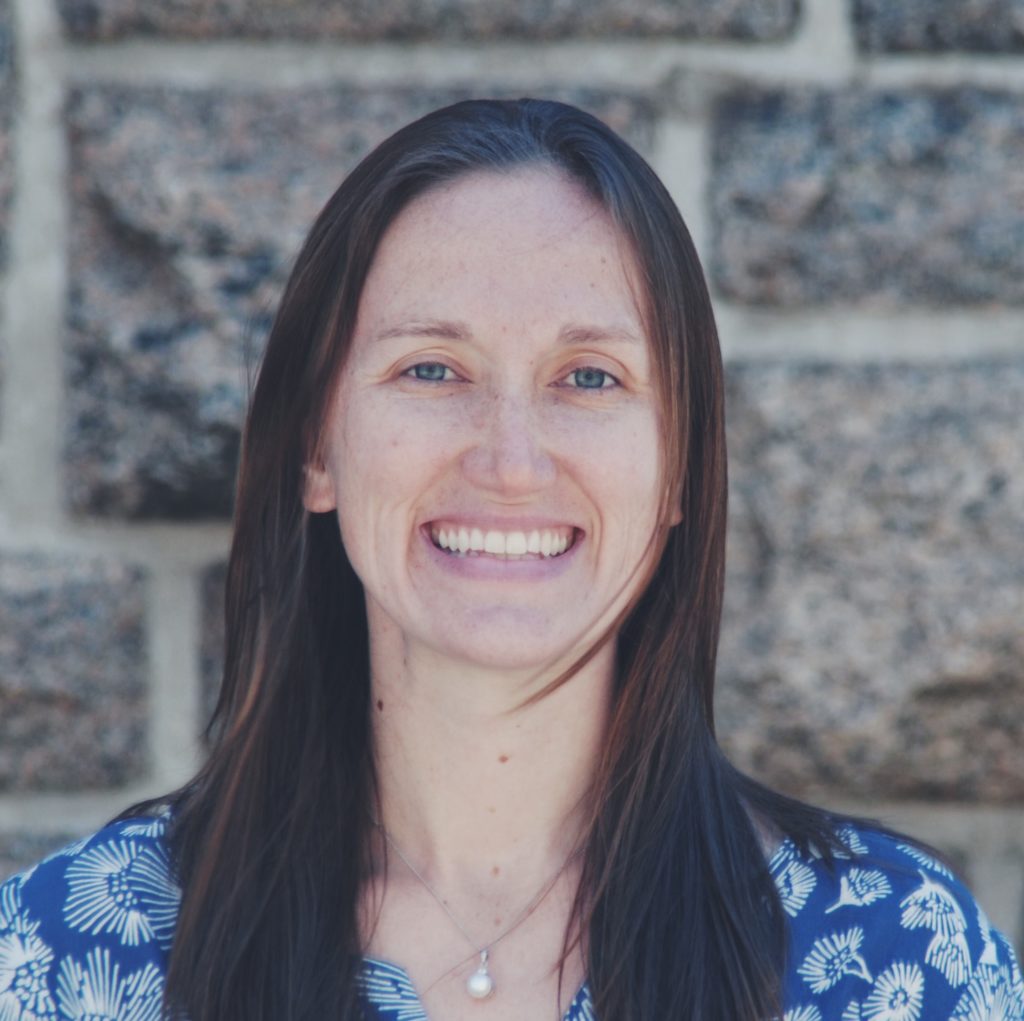 Erin Buhr is a writer, blogger, and twin mama who has worked in Early Childhood Education for over 15 years.
Her blog, My Storytime Corner, shares children's books, book-inspired activities for kids, and tips for raising readers.
She currently lives in San Diego with her husband and 7-year-old twins.
More Christmas Gross Motor Activities for Kids
Polar Express Themed Gross Motor Fun for Kids to keep active during Christmas.
Rudolph the Red-Nosed Reindeer Gross Motor Activities for Kids.
Bear Stays up for Christmas Gross Motor Fun for Kids.
More Aliens Love Panta Claus Activities for Kids
Make your own Aliens Loves Panta Claus Ornaments for the Christmas Tree.
Fun toddler and preschool craft to create a Flying Saucer for Aliens Love Panta Claus.
Invitation to play with Playdough Aliens.
Why not Pin this Silly Gross Motor Aliens Love… Game to Play with your Kids Later
Cerys is a marine biologist, environmental educator, teacher, mum, and home educator from the UK. She loves getting creative, whether it is with simple and easy crafts and ideas, activities to make learning fun, or delicious recipes that you and your kids can cook together you'll find them all shared here on Rainy Day Mum.