Every 2 years the world goes Olympic crazy – Winter and Summer's sports are celebrated around the world. These fantastic Olympics Crafts for Toddlers are perfect for making around the time of the Olympic celebrations.
Back in 2012, the Olympics was held in London and we went Olympic crazy as a Nation here. Since then both of my kids have become fascinated watching it and looking forward to the next one. These crafts were some of my favourites back when they were little.
Host your own Olympics for Toddlers and use some of these fun crafts and activities to celebrate the occasion.
The first from Multiple Mummy is a really easy to make homemade hoopla game. I love the fact that there is an introduction to the colours of the Olympic rings and fun play activity as well. Check out all of the possible ways to play it at the end.
The torch is one of the main features of the Olympic Opening Ceremony and back in 2012 we saw the London 2012 torch being carried through the country. This Torch craft is easy to make and ideal for opening your own Olympics Ceremony with the toddlers and Preschoolers in your life.
As well as the torch every race needs some medals – we created these easy gold and silver winner medals back in 2012 as well as we took part in our own Toddlers Olympics.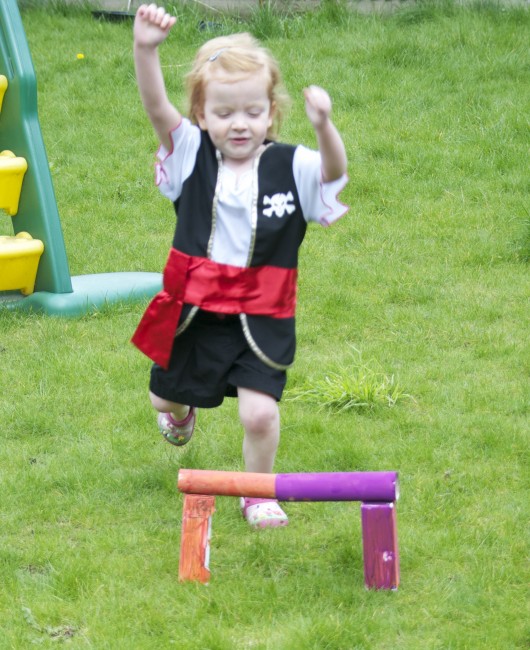 Getting active is so much fun and Mummy Mummy Mum gets us hurdling this week with some homemade hurdles and an edible medal as well.
Make a Fruit Filled Olympic Ring Breakfast like this one from J Daniel 4's Mom.
If you've had a go at our Olympic Torch Craft then why not serve this Edible Olympic Torch Snack to your Toddler and Preschool Kids whilst they celebrate the Olympics with you.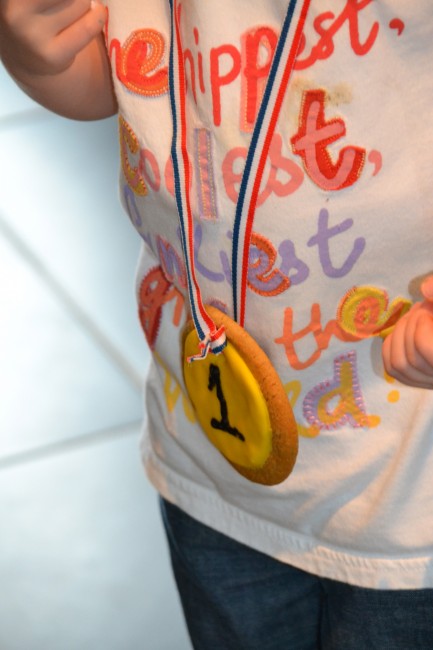 When the kids want something a little more than the Gold and Silver medals we made make their day with these edible medals that they can win, wear and then snack on as part of the Olympic Celebrations.
Cerys is a marine biologist, environmental educator, teacher, mum, and home educator from the UK. She loves getting creative, whether it is with simple and easy crafts and ideas, activities to make learning fun, or delicious recipes that you and your kids can cook together you'll find them all shared here on Rainy Day Mum.