I can't believe the Olympics are over. It has been an amazing couple of weeks watching the competitors on TV and celebrating their success with them as well as seeing your amazing Olympic posts link up over the 18 days. The Kids Bloggers Go Olympics opened up for the celebrations on Living Montessori Now and has been celebrated with food, activities, learning exercises and fun around the world with many people joining. Closing Yesterday at Teach Preschool.
I wanted to Thank everyone who has joined in and linked up their Olympic posts and share some of my favourites with you from the over 100 posts linked up.
The Torches
The Olympics started with the torches. We had picture torches, model torches and even edible torches linked up.
The Medals
No Olympics would be complete with out the unique medals and they were certainly unique when Linked up. Macaroni, recycled, salt dough, edible and hand made.
The rings and the symbols
Flags, posters, food and games were devised to look at the rings and the colours that they include. There was ring games, some glow in the dark some garden fun. The rings were painted, threaded, plungered, made with playdough and in a number of different ways to eat (1, 2, 3).
London and the history of the Games
Some serious learning took place with books, flags, ancient Olympic traditions, Olympia and about the United Kingdom covered.
The sports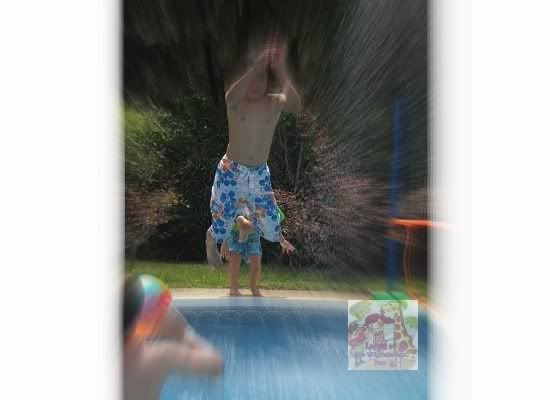 All the sports were covered from canoing to swimming, to horse riding, to javelin, gymnastics and even invented your own games.
Hosting your own games
Around the world people hosted their own games – from ones for toddlers, preschoolers to family Olympics.
Learnt about the Ethics
Through sports and activities the ethics of the Olympics were covered from winning and losing, to friendship and teamwork.
I hope you have enjoyed the celebration of the Olympics as much as we have and hope that you will come and join us tomorrow evening on the 14th August 2012 for a twitter Party at 2pm CST (8pm GMT) to have fun keeping the Olympic spirit alive that we have lightened in our children.
Cerys is a marine biologist, environmental educator, teacher, mum, and home educator from the UK. She loves getting creative, whether it is with simple and easy crafts and ideas, activities to make learning fun, or delicious recipes that you and your kids can cook together you'll find them all shared here on Rainy Day Mum.