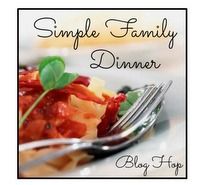 Simple Family Dinner – A mothering Sunday Meal
Today is Mothering Sunday in the UK – we celebrate it according to the Christian Calendar on the 4th Sunday of Lent it was a day when people returned to their mother church and were able to spend time in the church with their own mother. More now it's celebrated like Mother's Day where children give gifts and thanks to their Mother's. This is one of our simple family dinners that we cook to celebrate a traditional Sunday roast.
Part of our family tradition on Mothering Sunday is a Simple Family Sunday Roast either roast lamb or roast beef. This year I will be cooking a roast beef to celebrate.
For a traditional Sunday Roast beef you need
Beef joint – silverside is cheaper and if cooked at a lower temperature over a longer time is as good as more expensive joints.
Potatoes for Roasting
Seasonal Vegetables
Gravy – I use powdered rather than make my own
Yorkshire puddings
My 90 minute Sunday Roast Schedule
I cook Sunday roast most Sunday's over the winter so have a schedule that I work to that means everything gets cooked and I have time to do the washing up in between.
So here goes your 90 minutes to a Sunday Roast using a smallish joint of beef (2 to 4 people).
GO – Put your oven on at 180 C

Put a roasting tray in the oven with a tablespoon of cooking fat of your choice – I go with traditional goose fat or olive oil depending on what we have in the kitchen but sunflower oil, lard or other cooking fats would work as well.
Crack an egg into a measuring jug and whisk add in a pinch of salt and then pour in full fat milk till the mix measured 200ml and then whisk – leave on the side
Add the beef joint into the hot fat and put on a cover – either the roasting pan lid or cover with foil and put in the oven set the time for 30 minutes
Peel your potatoes for roasting and put in a saucepan with cold water
Peel your chosen vegetables and put into saucepans or steamer to switch on later
When the buzzer goes put the potatoes in the pan on full heat and cook for 12 minutes (wash up the bits from the peelings)
Drain the potatoes and shake in the saucepan to roughen up a bit – then pour into the roasting pan and shake with the cover on gently to evenly coat them with the cooking fat
Set a buzzer for 20 minutes
Add 3 tablespoons of flour to your egg and milk mixture that you put aside earlier and whisk so that there are no lumps
When the buzzer goes put in a Yorkshire tin (or a muffin tin) with some cooking fat in each compartment (I have a small oven so have to use the top as well as the bottom oven) and get this pipping hot (takes around 5 to 10 minutes to heat up to a good hot heat – the key to Yorkshire puddings is pipping hot fat
Switch on your vegetables and start to cook.
Pour the Yorkshire batter into the tin and into the oven set the timer for 10 minutes
When the buzzer goes remove the meat and put the potatoes back in without a cover on to brown up for a few minutes Set the timer for a further 10 minutes
Cut your meat
Make your gravy and start to serve the vegetables, potatoes and lastly add your yorkshire puddings to the plate
Now serve and enjoy
If you are looking for more inspiration for Simple Family Dinners then check out the wonderful ideas from the other participating blogs in the blog hop and click on the image at the top for our simple family dinners pinterest board
Enchanted Homeschooling Mom
|
Inspired by Family
|
Sun Scholars
|
This Reading Mama
|
Life by Ashley Pichea
|
In Culture Parent
|
Raising Life Long Learners
|
Glittering Muffins
|
Life at the Zoo
|
Octavia and Vicky
|
Kid World Citizen
|
Kitchen Counter Chronicles
|
Nomad Parents
|
Childhood 101
|
Triple T Mum
|
Adventures in Mommydom
|
The Freckled Homeschooler
|
Teach Beside Me
|
The Chirping Moms
|
Discovering the World Through My Son's Eyes
|
So You Call Yourself a Homeschooler
|
Pickle Bums
|
The European Mama
|
The Golden Gleam
|
Forever, For Always, No Matter What
|
Motherhood on a Dime
|
Harrington Harmonies
|
Rainy Day Mum
|
Jenni Fischer
|
Cakes and Sribbles
|
Toddling Into Madness
|
Mermaids' Makings
|
Mud Hut Mama
|
Here Come the Girls
|
All Done Monkey
|
Small Potatoes
|
Little Artists